A paediatric cardiologist in London, UK who specialises in the care of children's heart problems.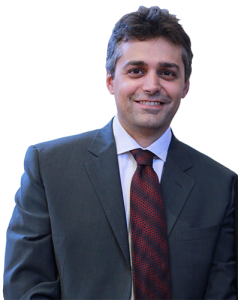 Dr. Alessandro Giardini
MD, PhD, Consultant Paediatric Cardiologist.
Being told there could be something wrong with your
child's heart
is a very distressing and scary situation. You want the
best expert advice
and care for your child and may feel that the referral system is a remote process that gives little sense of reassurance that you will find the quality of care that you are looking for.
My name is Alessandro Giardini and I am a Consultant Paediatric Cardiologist working in London; my NHS practice is based at the Great Ormond Street Hospital for Sick Children in London, where I am the Lead of Inpatient Services. I am in charge of the cardiology ward and the high dependency unit.
Practising as a paediatric cardiologist in such a world class institution ensures that I collaborate with and have access to the best of paediatric interventional cardiologists and cardiac surgeons and to the best facilities in the UK. My unit at GOSH in London is a world leader in cardiac care and has pioneered techniques such as transcatheter pulmonary valve replacement. My involvement in paediatric cardiac research means that your child will be treated according to the latest and most successful techniques.
The heart is the engine of life and has a prodigious capacity but inevitably for such a crucial organ there are many ways in which it can malfunction. 8 children in a 1000 are born with a congenital heart defect (CHD). Fortunately, only a quarter of them will require treatment but for those that do there are now appropriate interventions for many of these conditions. I am experienced in the diagnosis and management of a wide range of congenital heart defects in babies, children and adolescents.
If you have a child with a heart problem or concerns regarding a possible cardiac problem, you can contact me here, or via my secretary Dayani Balasubramaniyem on +44(0)7412557317.
Practice Locations of Dr. Alessandro Giardini, consultant paediatric cardiologist in UK
Blog
Sudden infant death syndrome (SIDS) – also known as "cot death" – is the sudden, unexplained and unexpected death of an...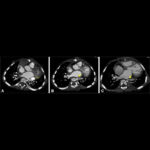 Pulmonary vein stenosis, particularly affecting the left lower pulmonary vein is sometimes seen following cardiac surgery. The exact mechanism is...
Reviews
Dr Giardini saw our son Troy who is diagnosed with heart murmur. After an echocardiogram, he told us our son is completely healthy. His explanations were very clear and reassuring. His manner put both Troy and us at ease and I will definitely recommend Dr Giardini to our family and friends!

The responsiveness and level of service was evident from the first contact as I was offered a convenient appointment almost immediately and it was Alessandro himself who replied to my general email appointment request. Alessandro has an excellent rapport with children, from his "crocodile clips" to sharing his stickers and playing with the ultrasound jelly! Although we received unexpectedly bad...

It is a pleasure to deal with a knowledgable professional who knows and loves his job – during consultation my son's heart was checked thoroughly and detailed explanation provided along with an informative consultation letter. 8-year-old boy felt comfortable and surprisingly had fun during our appointment with a very friendly assistant and a kind consultant.

Dear Dr. Giardini, It was pleasure to have met you in London and I would like to thank you for taking the time and examining our baby during the Christmas period. Our experience during the consultation was excellent and we found you very informative. We would not hesitate to recommend your services and reach out to you in the future.